Molift RgoSling Medium Back Padded patient lift slings provides full body support. Ideal for patients who do not require head support. Durable polyester construction is strong and machine washable.
Positioning straps located on either side as well as on the lower back help caregivers position the patient more accurately. Makes the patients final sitting posture easier to achieve.
Padding is comfortable for the user and easier for the caregiver. Suitable for institutional of home use.
---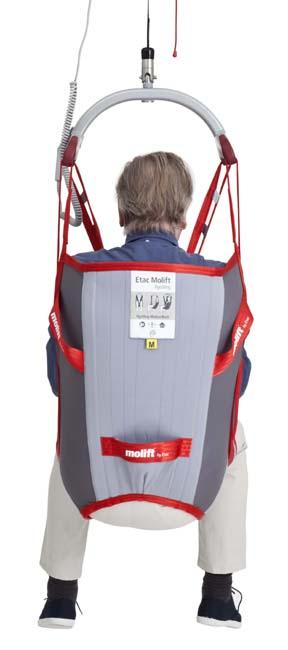 Slings designed for comfort and function All Molift slings are designed with patient comfort in mind. Molift Slings are designed to distribute weight and pressure evenly for maximum comfort. Built in padding adds to patient comfort.
Anti-slip
For greater safety, anti-slip protection is provided on the inside of RgoSling Amputee, RgoSling Toilet and RgoSling StandUp.
Padding
Padding distributes the weight and provides a better comfort for the patient.
Guide Pocket
Pocket that facilitates application, primarily in sitting position.
---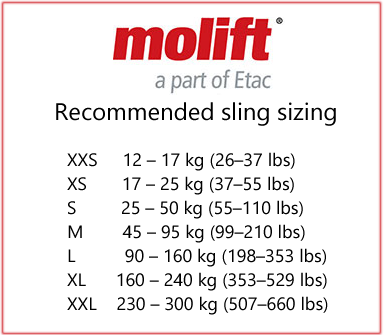 Molift slings are easy to size and easy to fit
A simple and accurate way to determn the right size sling for you particular need. Simply choose the Molift RgoSling size associated with the patients weight.
---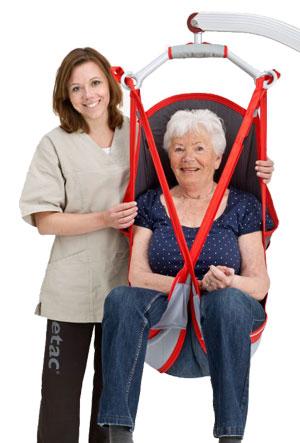 Variety Of Lifting Slings
Caregivers and patients will
Ease of Maneuverability
Molift Raiser has a narrow base, 24", to fit though most bathroom doors with ease.