Padded Half Wheelchair Arm Tray w/ Swivel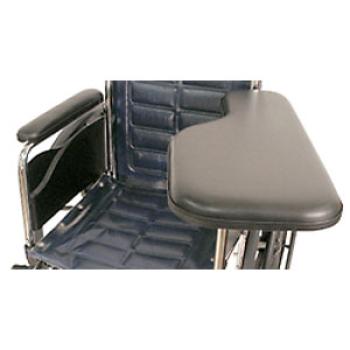 Armrest-style premium wheelchair tray with pre-installed swivel bracket that adjusts to different wheelchair arm pad thicknesses.
This tray is easy to install and rotates inward to accommodate most single arm positioning needs.
Trimline half trays have a straight outer edge, are slightly narrower, and offer support for people with a weakness on one side...