Wheel-Ease Wheelchair Hand Rim Cover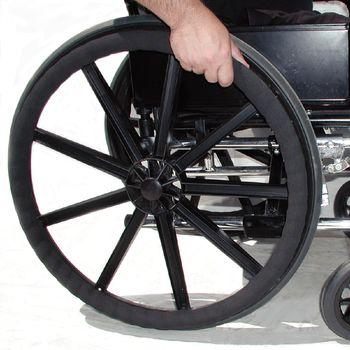 Manufacturer:
Patterson Medical
Part Number:
926514
Price:

$118

Pr
With a soft smooth finish, these grips improve traction, promote proper hand placement, and cushion hands to protect against injury. Thermal insulation shields hands from cold metal rims.
Installs quickly and easily on standard 24" (61cm) wheelchair rims without tools.
Sold in pairs.