Quickie Standard Wide Bearing Fork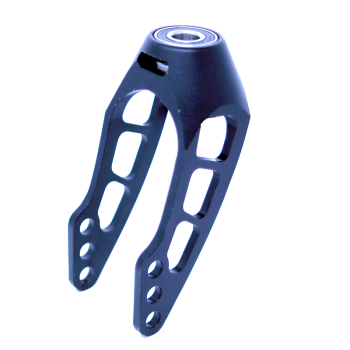 Manufacturer:
Quickie / Sunrise Medical
Part Number:
112240
Retail Price:
$85.00
Price:

$65

Ea
Quickie standard wide bearing fork includes bearings.
This fork is used for chairs with 5x1 Aluminum Poly, 5x1.5 polyurethane, 5' Soft Roll, 5x1.5 Aluminum Soft Roll ,6" Pneumatic, 6x1.5 Semi Pneumatic, 6x1.5 Aluminum Soft Roll casters.
Please measure existing fork for compatibility with your caster size.
Fits: Quickie 5r
Quickie 2 Eiq2x (S/N Prefix Q2x, Q2H/Q2Hx)
Quickie Nitrum
Quickie Q7
Quickie 2 Lite Eiq2x (S/N Prefix Q2xl)
Quickie 7r/7rs
Quickie Xenon 2
Zippie Xcape
Zippie Zone