Quickie Footrest Latch Assembly Kit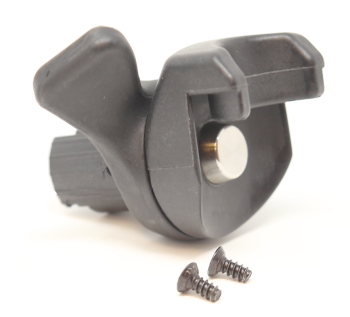 Manufacturer:
Quickie / Sunrise Medical
Part Number:
1195xx
Retail Price:
$74.00
Price:

$67

Ea
Ready to Ship
Configure & BUY
Quickie replacement swing away footrest latch assembly. Replaces worn or broken Hanger Latch. Kit includes latch assembly and mounting screws. Fits most new Quickie swing in swing out footrests. Select either right or left side ( as sitting in the wheelchair). Easy to replace. Sold by each side individually.
Fits New Style:
Zippie TS / Zippie TS SE (Chairs w/ S/N Prefix Z1A & Z1SE)
Quickie 2 Eiq2x (S/N Prefix Q2x, Q2H/Q2Hx)
Quickie Qx/Qxi
Quickie LX/LXI
Quickie GP/GPV/GPSA/GP Ti
Quickie 2 Lite Eiq2x (S/N Prefix Q2xl)
Zippie Iris (Chairs w/ S/N Prefix Zrs & Zrse)
Quickie Iris (S/N Prefix IRS & IRSE)
Quickie 2 Lite Eiq2n (Chairs w/ S/N Prefix Q2L)
Zippie Xcape
Quickie Sr45
Quickie 2 Eiq2n (S/N Prefix Q2V & Q2H)