Invacare Footrest Assembly Hemi Pin Spacing, Pair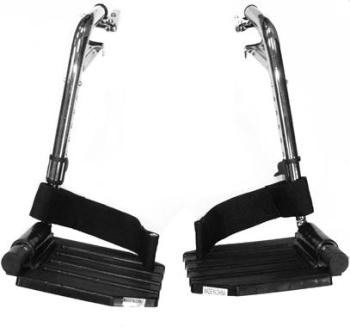 Manufacturer:
TAG
Part Number:
RP1716012P
Your Price:
Out of stock
Complete wheelchair footrest assembly to fit most Invacare wheelchair swingaway footrests. 1-3/8" Pin Spacing (Hemi)
Comes complete with composite footplate, heel loop, and no tool length adjustability.
Fits most Invacare wheelchairs with 1 3/8" pin spacing.