Molift Quick Raiser 2 Sit To Stand Patient Lift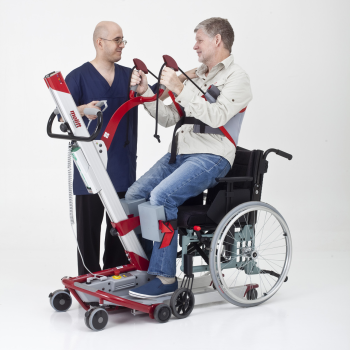 Manufacturer:
Molift by etac
Part Number:
N04400
Price:

$4,679

Ea
Configure & BUY
Molift Quick Raiser 2 sit to stand patient lift system is a quick and easy to use patient sit to stand transfer lift. Often referred to as a sit to stand lift or Sara lift.
The Quick Raiser 2 has a low base (4") that fits under most beds and chairs while the electrically spreadable legs enables accessibility almost everywhere.
Patient transfers are quick, safe and easy...