EasyStand Evolv Glider Medium Standing Frame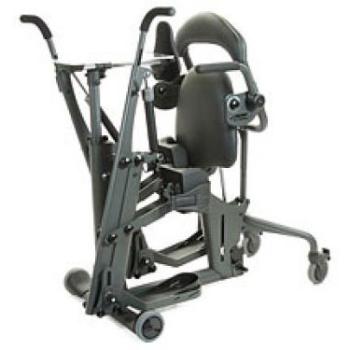 Manufacturer:
Altimate Medical - Easy Stand
Part Number:
PNG50187
Retail Price:
$8,452.00
Price:

$6,930

Ea
Configure & BUY
The EasyStand Evolv Medium standing frame Glider is a revolutionary standing product for the disabled. The new Full Range Seat allows maximum range of motion during standing, movement therapy. It provides safe, dynamic leg motion and upper body exercise during standing therapy. Precise user positioning was achieved by relocating the pivot point of the stander to mimic the body's natural pivot point, minimizing shear and maximizing function...