What does the HeadPod do
* The Headpod gives a child the opportunity to move their head within their plane of strength and on towards the goal of independent head control.
* It provides a child with a "real world" upright field.
* For many children, Head pod will reduce the hyperextension of a child's arms which is often seen as a child attempts to raise their head intermittently without adequate head control.
* It can be used during feeding
* It can be an aide to reduce fatique, as the child no longer struggles to hold their head upright during the day
* The Headpod fastens easily to a variety of headrest systems on a child's stroller, wheelchair or stander
There is no neck traction, just vertical re-positioning that makes the spine cervical bones the main factor to support the weight of the head and neck. Meanwhile, the neck muscles work in a physiological upright position to keep the head aligned vertically with the torso spine. We recommend to alternate cycles using Headpod with others not wearing it, with a total amount of time usually not superior to 8 hours of use a day.
With Headpod, the neck muscles that raise the head act with less strength but more precisely and in a continuous and physiological way to keep the head properly upright balanced. For the neck muscles responsible for rotation or lateral displacements, Headpod facilitates not just precision but much more action as well.
Reduces the high tone and hyper-extension of the arms by avoiding the users efforts to continuously raise the head which also affects all other surrounding muscles, and allows the child brain to better interpret the neural inputs to the neck and arms muscles, as we naturally do. The head really can move in any direction except downwards, which completely differs Headpod from any other restraint or positioning system. With Headpod you will find a wide range of benefits secondary to the good, natural, and healthy posture achieved.
Children aged 2-12 years unable to sustain the weight of their own head due to neck weakness, provided that there is no high extensor tone in the trunk or significative deformities on it.
Examples are cerebral palsy, neurological diseases and syndromes or conditions causing hypotonia of the neck muscles.
Children older than 12 years with low muscle tone in the neck and trunk and no signicative kyphosis or spinal deformities, and Adults without mechanical restrictions whose neck can be easily mobilized in all directions.
---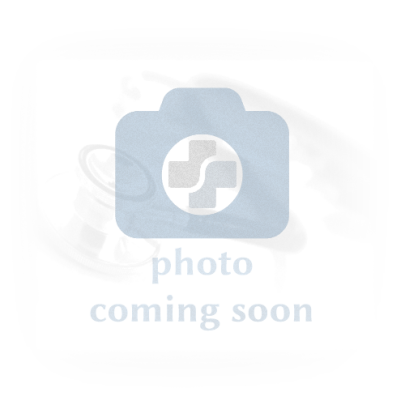 Freedom and Independence
HeadPod head support systems open up new and enabling activities that were once difficult.
--- Adaptable and Flexible
HeadPod can be adapted to most any wheelchair headrest, floor sitter, standing frame or gait trainer. This vastly opens a world of possibilities.
--- Headpod Head Support Standard Kit:
Adjustable width arc
Suspension arm
Silicone forehead strap
Occipital mesh
Headrest chair adaptor
Rigid back adaptor
Height extender
Universal adaptor
Rigid backrest chair adaptor
---
Headpod is the best solution for children unable to sustain the weight of their own head due to neck weakness (low tone).
---
Ideal

Ideal for children aged 2 to 8 with cerebral palsy or any syndrome causing hypotonia in the neck muscles.

Very Suitable

Very suitable for children up to 15 years old who have no severe spasticity, or musculoskeletal deformities.

Recommended

Recommended for adults who have no muscle or joint deformations or mechanical restrictions that prevent the head from being fully upright. Use in adults is recommended in cycles shorter than 60 minutes and especially useful during mealtime, computer activities or transportation.

Not Indicated

Not indicated in people with Amyotrophic Lateral Sclerosis (ALS) or other advanced diseases presenting severe dysphagia, and children with a great deal of extensor tone in the trunk.
--- The main benefits are both for the user and the caretakers and include:
Obtain a vertical and physiological positioning of the head, facilitating mobility and rotation of the head, and building neck muscles while wearing the Headpod.
Facilitates feeding at mealtime.
Prevents musculoskeletal deformities, contractures and pain associated with both. Allows for better visual interaction with surroundings.
Allows the user to have a focused and balanced posture and more relaxed muscle tone with less dystonia, helps while carrying out any activity, such as those related to physical therapy, speech therapy, education, occupational therapy, enabling better school performance.
Allows for easier breathing, thus reducing complications such as respiratory failure, pneumonia, bronchiectasis and so on.
Improves road transportation safety.
Improves hand to eye coordination.
Decreases drooling.
Improves ergonomics and prevents injury to caregiving professionals.
---