EZEdge Transition Ramp - 1/2"H x 3 1/4"L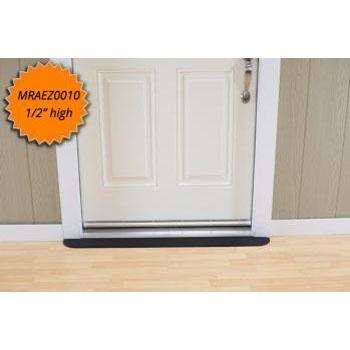 EZEdge Transition Ramps allow you to transition from one height to another without the worry of tripping and falling. These rubber mats are slip resistant, extremely durable and have sloped edges that allow you to change height from any direction.
We carry EZEdge Ramps in a variety of heights (starting at 1/2" high all the way up to 3" high in 1/4" increments) and lengths to meet your needs...