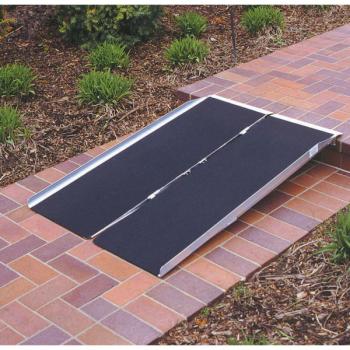 Manufacturer:
Prairie View Industries
Part Number:
Retail Price: $244.00 Price:

$235

Ea
Configure & BUY
The Singlefold Ramp, designed by PVI, is easy to handle and set up. The ramp folds in the middle.
The PVI Ramp unfolds to a 30 inch wide platform that is ideal for wheelchairs and scooters with three or four wheels.
These single fold ramps are the lightest weight on the market. All aluminum construction and high traction tape on the surface...