Premium Wheelchair Tray w/ E-Z Lock Clamps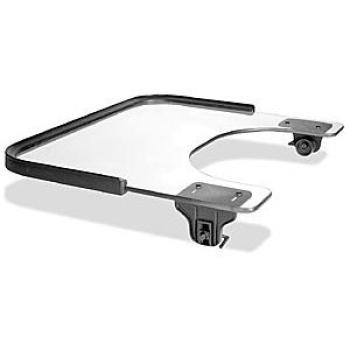 Premium 3/8" transparent break-resistant polycarbonate wheelchair tray allows a clear line of sight to lap and legs. Quickly and easily attach the tray to the wheelchair armrests. Black PVC rim keeps items from rolling or sliding off tray.
The durable and simple to use E-Z lock clamp locks onto most wheelchair flat arm pads. Both height and width adjustable, clamps securely hold a tray to the chair...