Molded Wheelchair Half Tray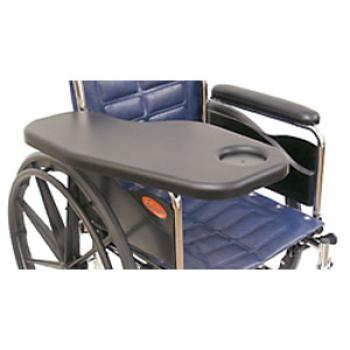 1/2" thick wood base with durable molded urethane top and sides, recessed cup holder. Easy to wipe clean, and all materials are latex free. Slide on from the front, and flip up and out to the side for easy transfer.
Standard half trays have an angled outer edge, with a larger work surface. Trimline half trays have a straight outer edge, are slightly narrower, and offer support for people with a weakness on one side...