Clear Wheelchair Tray With Aluminum Rim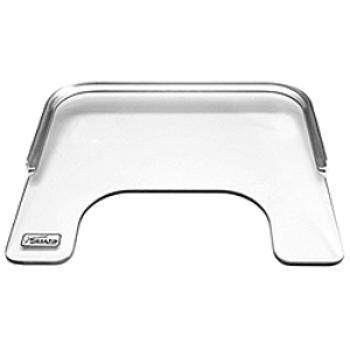 Transparent break-resistant polycarbonate Viewline Plus trays allow a clear line of sight to lap and legs.
Hook and Loop Straps (sold separately) quickly and easily attach the tray to the wheelchair armrests.
Anodized Aluminum Rim keeps items from rolling or sliding off tray. Fits up to 18" wide wheelchairs. Weighs 6.5 pounds...