Round Betty Dino Custom Wheelchair Wheel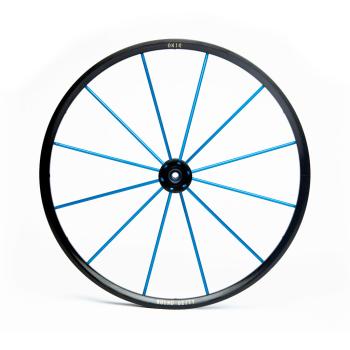 Throught the use of Round Betty's proprietary aluminum tubular spokes, the Dino has unmatched pushing characteristics. The tubular spokes are available in nine custom anodized colors. The low spoke count of the Dino custom wheelchair wheel allows easy access through the wheel as well as a feather light unit. Ideal for any ultralight wheelchair.
The responsiveness of the Dino will improve your pushing dramatically, allowing you to roll faster and longer than any other wheel on the market...