Quickie 6 Spoke Mag 24" Wheel Complete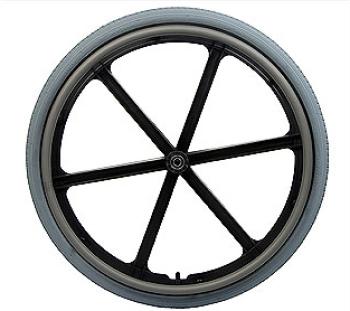 Manufacturer:
Quickie / Sunrise Medical
Part Number:
7607XX
Retail Price:
$267.00
Price:

$215

Ea
Configure & BUY
Save 10% more buy 2!
Original equipment Quickie 6 spoke mag wheel with tire, bearings and anodized aluminum hand rim.
Please note: axle is NOT included. If you do not have a proper axle for this wheel, please add one to your order.
Select tire style to suit your needs.