Primo 26 x 1 in. (25-590) Sentinel High Rebound Solid Polyurethane Wheelchair Tire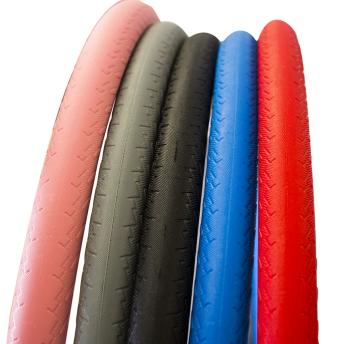 Shock absorbing technology and innovative tread pattern for maximum traction makes this one of the best solid tires in the market. Tire colors other than black typically take between 10-30 days to ship.
Fits Quickie, TiLite, Ki Mobility and more.