24 x 1 3/8 (37-540) Primo X-treme Kevlar Belted Wheelchair Tire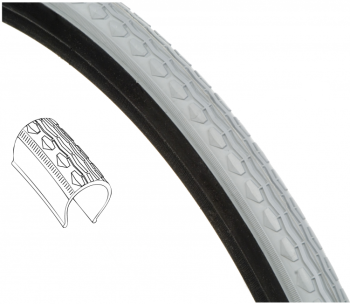 Manufacturer:
Primo
Part Number:
385350
Retail Price:
$51.00
Price:

$41

Ea
Buy 2 or more and save additional 10%
Primo X-treme Kevlar belted wheelchair performance tire resists punctures. Fits both spoke and mag style wheelchair wheels that accept 24x1 3/8 tire (32/37-540).
High pressure 90 psi affords lower rolling resistance and greater ease in propulsion.
Fits Quickie, Invacare, TiLite, Ki Mobility and other 24 inch wheels. 90 psi Grey Tread...