2" Rubber Mushroom Head Joystick Handle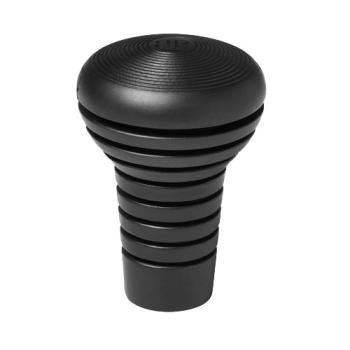 Rubber grooved mushroom head joystick handle. Textured hand-filling shape is comfortable and easy to customize to fit most needs.
Fine grooved top provides excellent grip and tactile friction providing superb control characteristics. BodyPoint Grooved Mushroom joysticks can be easily cut to the desired height. Non-cytotoxic polyurethane is easy to clean and can be even put into dishwasher for cleaning...