RGK Octane Sub 4 Titanium Wheelchair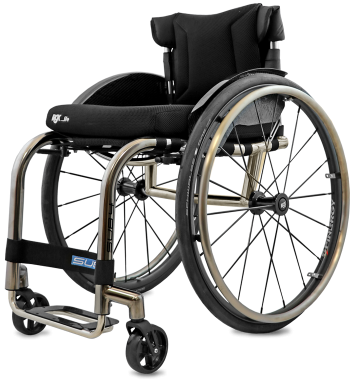 RGK Octane is constructed specifically for each individual user. The grade 9 titanium frame tubing and fasteners is extremely strong and incredibly ultralight weight. At only 3.8Kg (8.38 pounds) there is no other custom ultralight wheelchair that comes close.
Octane 1 1/4" tubing is stylish and strong, with a low profile cross brace for added stability...