RGK Octane FX Folding Titanium Ultralight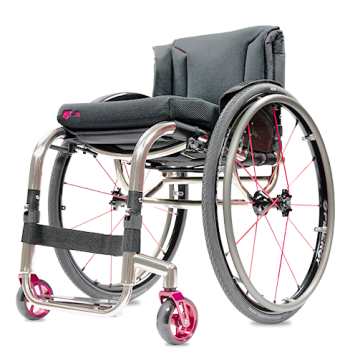 RGK Octane FX is the newest in titanium folding performance wheelchairs. Like all the Octane lines, FX is 100% custom made to fit your specific needs.
Hand crafted to your specifications with precision to 5mm (.25),the RGK Octane FX is an extension of your body, effortlessly moving with you around the tightest corners, up less-than-perfect curb cuts, and across rougher pavement...