The Quickie Xenon Fixed Front delivers an incredibly strong folding wheelchair frame that weighs as little as 19.4 pounds. It's the lightest wheelchair in its class. Cool, clean, and streamlined design maximizes your speed and efficiency with every push.
---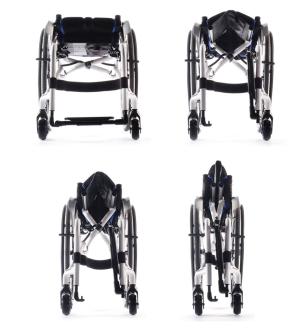 Peerless Folding Performance
At the core of the Xenon² is a unique cross-brace that fits so neatly under the seat it's barely noticeable - giving a very minimalistic, open-frame feel that you'd usually associate with a rigid wheelchair.
But the similarities don't end with the appearance. The completely redesigned axle stem combined with the new cross-brace provides the stiff, stable driving performance feel of a rigid frame, but with all the portability of a folding one.
---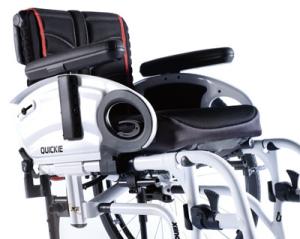 Options and Features
Get the options and features you want on your Xenon²: Surge LT handrims, Angle Adjustable Back, Desk Sideguard, and more.
---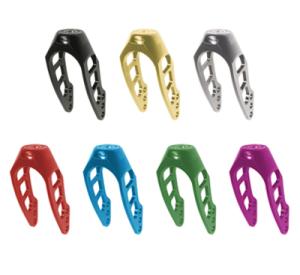 Style in Motion
Personalize your Xenon² and stand out from the crowd with a versatile palette of 30 frame colors. There's also seven distinctive anodized colors to choose from for the caster fork and wheel. You can even accentuate your color scheme further by matching or contrasting the trim color of the EXO backrest upholstery.