The Molift Mover 180 Power Patient Lift is designed to meet the needs of many users. Incorporating a lightweight construction and a safe lifting capacity of 396 pounds, this reliable patient lift is designed for both institutional and home use. The Molift Mover 180 features a power lifting system and power leg separation for easy maneuverability and proper patient positioning. Additionally, this lift includes a medium two-point suspension with a 19.3" width for added stability and safety. The Molift Mover 180 also offers multiple sling options for more specialized care and support. With its unbeatable ease-of-use and robust design, the Molift Mover 180 provides a superior power patient lift for a range of needs.
---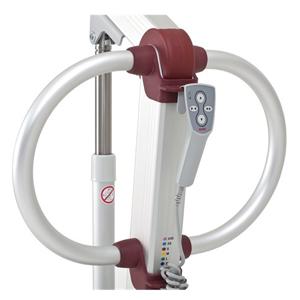 Unique Push Bar
No other patient lift features Molift's unique push bar. The bar provides the best natural grip, creating good ergonomics and many grip possibilities.
---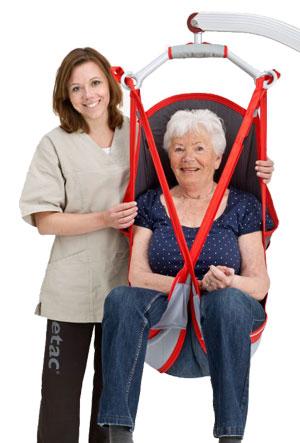 Variety Of Lifting Slings
Caregivers and patients can choose form many Molift Slings to suite their particular need.
All Molift slings are durable and designed with ease of use and comfort in mind.