Molift Air Overhead Patient Lift System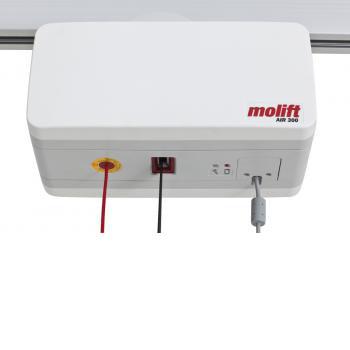 Molift Air overhead lift motors are smooth, quiet, and provide gentle patient transfers with ease and comfort. The 4 point sling suspension provides a more comfortable and stable lift. The Air provides an economical and sensible alternative to a conventional ceiling patient lift installation. Ideal for in home overhead patient lift use.
Combined with the Molift Rail System Duo, the Molift Air solves all lifting situations in health care and other patient handling environments...