Good Grips Weighted Utensils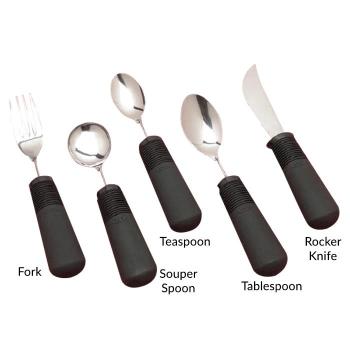 Each cutlery piece features the patented Good Grips handle. Large and easy-to-hold, the handles are made of a rubber-like material with flexible ribbing.
Spoons and fork have a twist built into the metal shaft that allows it to be bent for either right- or left-handed use.
The angled Rocker Knife cuts with an easy rocking motion, decreasing wrist strain...