Raz Design RAZ-AP Attendant Propel Rehab Shower Commode Chair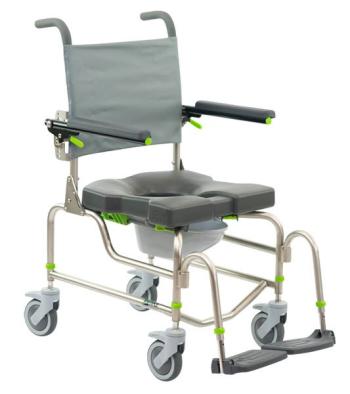 Manufacturer:
RAZ Design
Part Number:
Z100
Retail Price:
$1,795.00
Price:

$1,595

Ea
Configure & BUY
The RAZ-AP rehab shower commode chair comes standard with 4" of height adjustment, adjustable-tension fabric backrest, 5" dual-locking casters, flip-up padded arm rests and commode pan. The easy-to-clean, polished stainless steel frame is designed for easy side and front access by the user or attendant.
Only Raz offers the Ischial & Pelvic Alignment Seat (IPAS), which allows the commode seat aperture to be comfortably centered around the ischial tuberosities for clients with a posterior or anterior rotated pelvis...