Quickie Q500 Hybrid Pro Power Wheelchair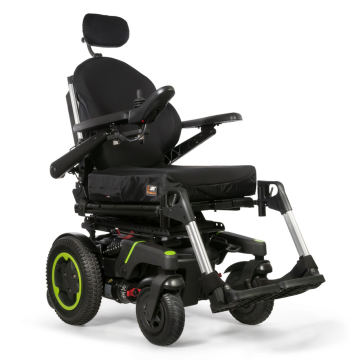 Manufacturer:
Quickie / Sunrise Medical
Part Number:
Q500H
Retail Price:
$8,262.00
Your Price:
Out of stock
Configure & BUY
New Quickie Q500 H Hybrid is the newest rear wheel drive available. The Hybrid offers many advantages of the mid wheel drive maneuverability coupled with the outdoor rear wheel drive performance.
SEDEO is a revolutionary and highly adjustable seating system that allows adjustments for frame width, seat depth, arm height, armrest angle, footrest length, and backrest angle with a single tool...