The Breezy Ultra 4 Light Weight wheelchair is designed to accommodate a wide variety of users. Breezy Ultra 4 has a choice of floor to seat heights that can be easily changed to accommodate users who propel with their feet.
All Breezy Ultra 4 wheelchairs include adjustable seat heights, adjustable height armrests, anti tip levers and adjustable height backrests at no additional charge.
No-tools footrest and armrest adjustment makes the Breezy Ultra 4 one of the easiest lightweight wheelchairs in the industry to adjust.
---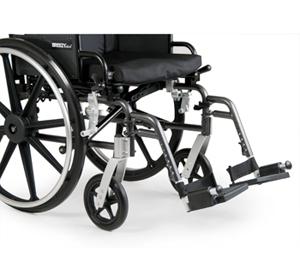 Proven lightweight design
Breezy Ultra 4 is designed to accommodate most users needs right out of the box.
Lightweight aluminum frame weighs only 32lbs. Portable Wheelchair Design: Quick release wheels allow for quick and easy transport.
---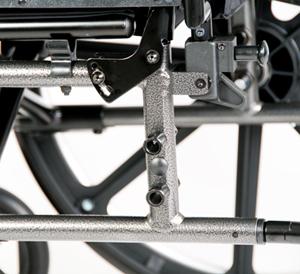 Breezy Ultra 4 Accommodates
Breezy Ultra 4 has adjustable seat heights to further customize the fit and function of the wheelchair to meet your specific functional needs.
Quick release rear wheels make transporting the Breezy Ultra 4 easy.
---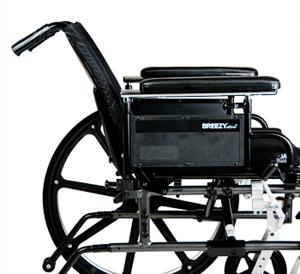 Adjustable Angle Back
Flip back adjustable height removable arms allow for arm height adjustment when using a cushion. Available in desk or full length arm pads.
Anti tip levers are included and can be easily rotated when not in use.
Adjustable angle back can enhance postural support. ( Not available with Ultra Hemi )