Quickie Match Point Sport Wheelchair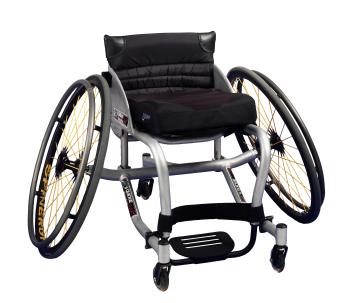 Manufacturer:
Quickie / Sunrise Medical
Part Number:
EISP3
Retail Price:
$3,656.00
Price:

$2,750

Ea
Configure & BUY
The Quickie Match Point is just what every tennis player has been looking for; it delivers mobility and stability in one. With the stability of 5 wheels and our center mass adjustments, usual distractions of positioning and movement are eliminated, allowing you to focus on winning the match.
The Quickie Match Point now features special extra-hard caster wheels (92 durometer hardness)...