Quickie All Court Ti Sport Wheelchair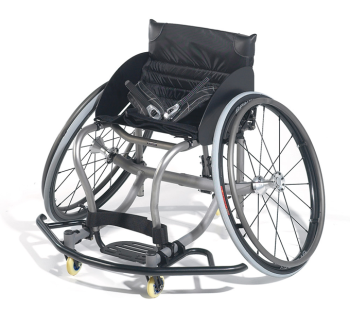 Manufacturer:
Quickie / Sunrise Medical
Part Number:
EISP2
Retail Price:
$5,051.00
Price:

$4,050

Ea
Configure & BUY
Looking for an extra edge Try out the new Quickie Ti All Court wheelchair. The Quickie Ti All Court, modeled after our highly successful Quickie (aluminum) All Court, features a titanium seat-frame. The titanium tubing cuts 2.5 pounds off the overall weight. This change, along with a new series of options, makes the Quickie Ti All Court the perfect chair for the wheelchair athlete looking for the ultimate competitive edge...