Quickie has developed a dramatic new approach to low seat tilting wheelchairs. ACCESS Tilt Wheelchairs offer the ideal positioning for optimal function, comfort and posture. Quickie ACCESS offers both tilt and optional recline to allow users to be optimally positioned for greatest function while minimizing fatigue.
---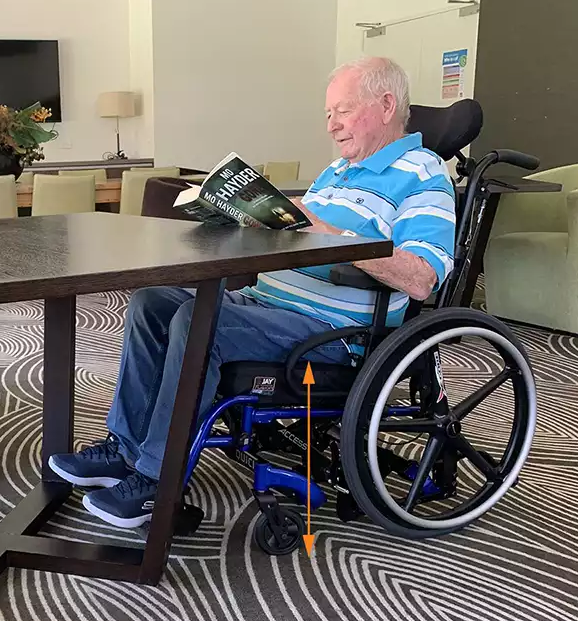 Quickie Access Low Seat Tilt Frame
The QUICKIE ACCESS, with a forward pivot location, provides low knee rise during tilt, enabling easy foot propulsion and clearance under tables for easier social engagement.
Even if a thick cushion is needed for pressure relief or if larger casters are preferred, a low seat-to-floor height can be maintained, facilitating a stepping activity to propel the wheelchair. Access to tables is still achievable while managing pressure.
The ability to change seated position of the wheelchair assists with improving trunk posture enhancing respiration, digestion, and function of other vital organs.
---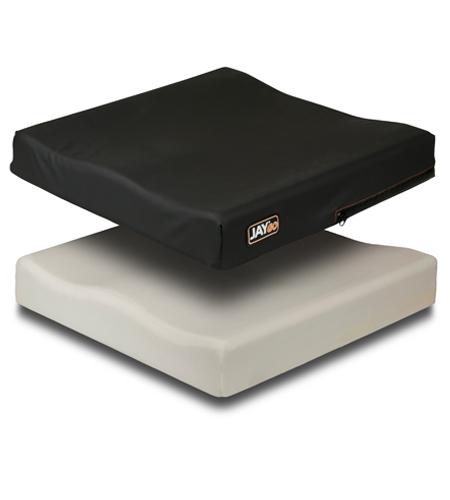 Seating Bundle Included
Quickie Access Tilt includes all of the necessary seating accessories to accommodate most individuals.
Choice of three Jay cushion styles designed to maximize mobility, comfort, and skin integrity.
Jay 3 Backrest choices enable comfortable upper body support. Includes choice of headrests to maximize comfort and reduce fatigue.
---