With its high lifting capacity Molift Mover 300 patient lift is the perfect solution for hospitals and care facilities. The Molift Mover 300 lifts easily from the floor, reaching down to 40 cm (15.7") at the lowest. Excellent maximum lifting height at 179 cm (70.4") provides good free lifting space and possibility for gait training. The Molift Mover 300 is also incredibly easy to maneuver with it's superior wheel positioning.
Optional adjustable support arms can be used with the Molift ambulating vest for walking/training. The arms fold along the column when not in use.
---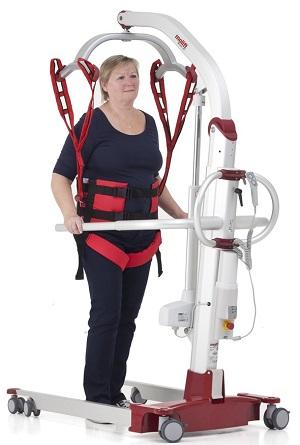 Walking Arms
Molift Mover 300 is also available with additional Support Arms. This in combination with the excellent maximum height provides an ideal solution for gait training.
---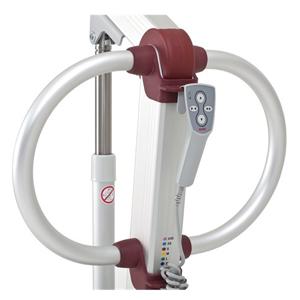 Unique Push Bar
No other patient lift features Molift's unique push bar. The bar provides the best natural grip, creating good ergonomics and many grip possibilities.
---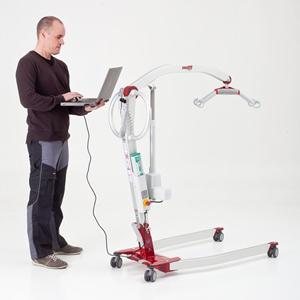 Integrated service notification system
Automatic service notification system determines when the lifter requires service and maintenance.
Molift Mover 300, like all Molift lifters, is also equipped with the unique service notification system that notifies when service is required.
---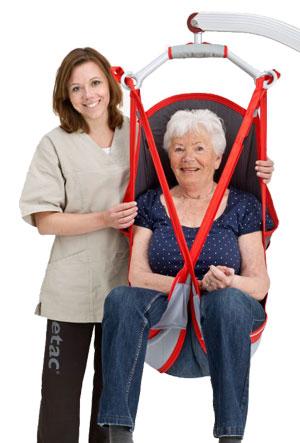 Variety Of Lifting Slings
Caregivers and patients can choose form many Molift Slings to suite their particular need.
All Molift slings are durable and designed with ease of use and comfort in mind.