WheelAble is a travel shower commode chair that is lightweight, compact, and designed with travel in mind. The small 19 inch overall width will allows easy access into the smallest of doorways with plenty of room to spare. Lightweight and compact the WheelAble is made of strong molded plastics designed to be folded away in six super simple steps. Fits over most toilets with an under seat clearance of 18 1/2".
Designed to provide mobility and support for individuals who have difficulty standing or walking, and is especially useful for people who need to use the toilet and take showers while traveling. Optional accessories such as a removable commode bucket, pelvic belt, or carry bag can also be added.
---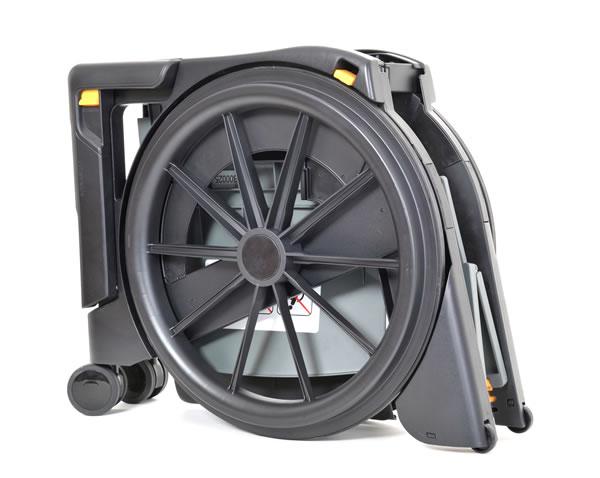 Compact, Lightweight, Ready for Travel
Compact easy to fold design makes the WheelAble shower commode chair the ultimate in freedom to travel with ease.
---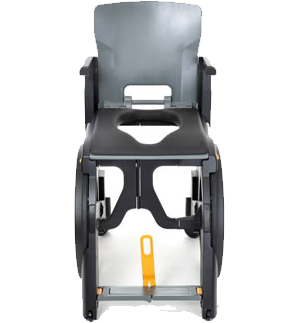 Small Footprint
With an overall width of only 19", WheelAble shower commode chairs can access even the narrowest of doorways. Allowing greater flexbility in away from home accommodations.
---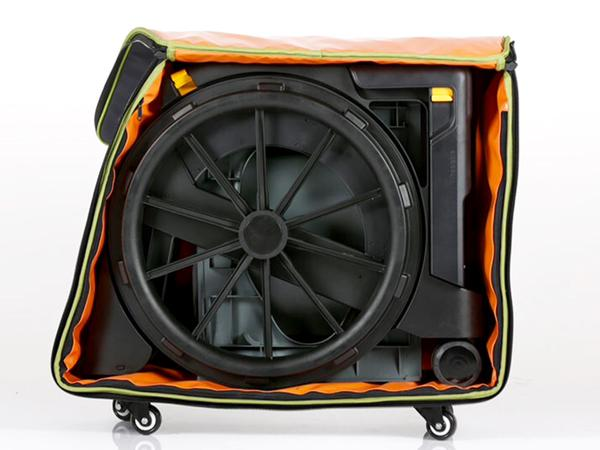 Travel Case
Wheeled case makes the WheelAble travel shower commode a snap to travel with. Travel Case protects the chair when flying while its light weight easy to roll casters make maneuvering a snap.