This ActiveAid 285TR Tilt / Recline Rehab Shower Commode Chair has a stainless steel frame with a reclining back and tool-free, 4-way seat. The combination of tilt-in-space and recline easily accommodates complex positioning needs.
Multiple features combine to provide support, comfort, and pressure relief along with the other benefits of tilt-in-space technology. The chair height adjustment allows for over toilet use or can be used with a commode pan, making this chair a versatile answer for home or institutional use.
With many custom features and options, the ActiveAid 285TR can be configured to your exact needs.
---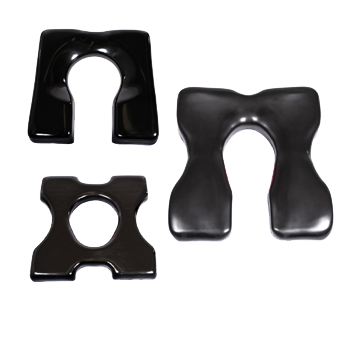 Activeaid Comfort Seats
Active Aid has a wide array of seating to meet every requirement. Front, Rear, Side or no opening at all. Also available in a contoured style.
Classic Ensolite seats are ActiveAid's staple soft seat.
ComfortTuff is the newest most durable cushion coating to date. Offers sufficient cushioning and extreme durability. Ideal for institutional settings.
---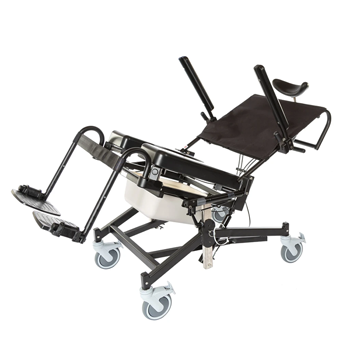 Active Aid Tilt + Recline
Tilt + recline feature is perfect for the caregiver and user. Positioning possibilites are endless. Decreased fatigue with superior positioning allows caregivers to perform more complete hygiene sessions. Most importantly, reducing pressure concerns and user discomfort.
---