Loopwheels Integral Suspension Wheelchair Wheel Assembly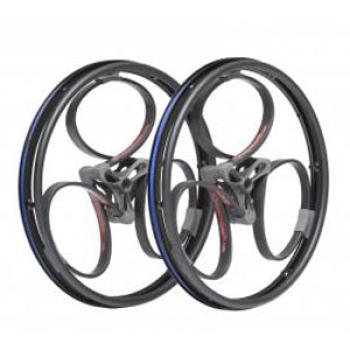 Loopwheels for wheelchairs help people push over uneven streets, rough tracks and gravel paths, with less effort, and the carbon springs give you extra power to get up or down kerbs. They reduce jolting and vibration, by as much as two thirds compared with a spoked wheel.
With standard quick release axles, a choice between 12mm or .5 inch bearings and available in 24" and 25" sizes, Loopwheels fit most manual wheelchairs...