Deluxe Padded Drop Arm Commode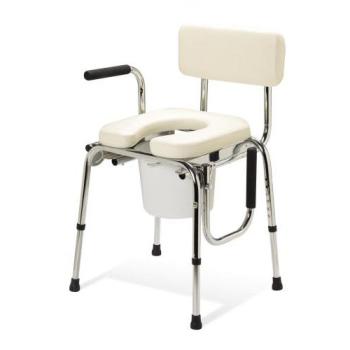 Designed to accommodate lateral transfers. Deluxe features and heavy-duty construction make this the perfect choice for long term use. This crop arm commode has the thickest padded commode seat in the industry. Cantilevered arm design drops with just a push of a button, allowing unrestricted left-to-right leg movement for easy transfer.
Hard, chrome plated steel frame is rust resistant and offers greater durability...