The Breezy Elegance Silver portable wheelchair has a ultra lightweight frame, cushion, and back upholstery designed for comfort and ease of use.
Includes all of the necessary components for a complete
Includes enhanced comfort backrest that incorporates a three strap tension adjustable design.
Comfortable contoured wheelchair seat cushion provides comfort and support for the user.
Quick release removable wheels for easier transport.
Flip-back armrests and removable footrests included.
---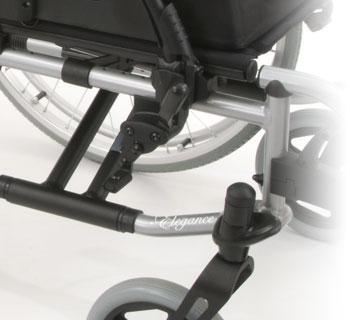 Frame Designed for Comfort and Convenience

The Elegance Silver's ultra lightweight frame was designed for personalized comfort and function. Customizable seat heights allow the seat to be lowered for foot propulsion, if necessary. Armrests conveniently flip back, enabling you to transfer in and out of the wheelchair with ease. Quick-release wheels may be removed from the frame for storage or transport, and wheel locks are easily accessed at the front of the frame to prevent the wheelchair from rolling forward or backward.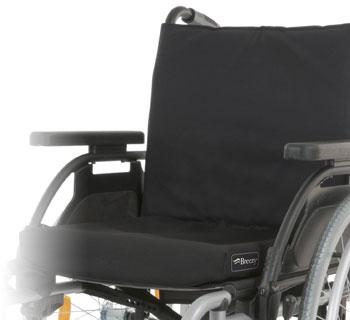 SILVER Seating: Contoured Cushion & Tension Adjustable Backrest

The Breezy Elegance Silver wheelchair features a contoured cushion and tension adjustable backrest for sitting comfort and postural support. The contoured cushion provides a level sitting surface and mild positioning characteristics. The tension adjustable backrests' three Hook and Loop straps may be adjusted and shaped to fit each individual.
---
Breezy Elegance Gold Lightweight Wheelchair

Lightweight frame enhanced for increased adjustability, control, and comfort.

The ultimate Breezy Elegance Platinum Lightweight

Lightweight frame with a premium combination of adjustability and seating support.